Soundforms Wins award for Performance Space Design at the Prague Quadrennial 2019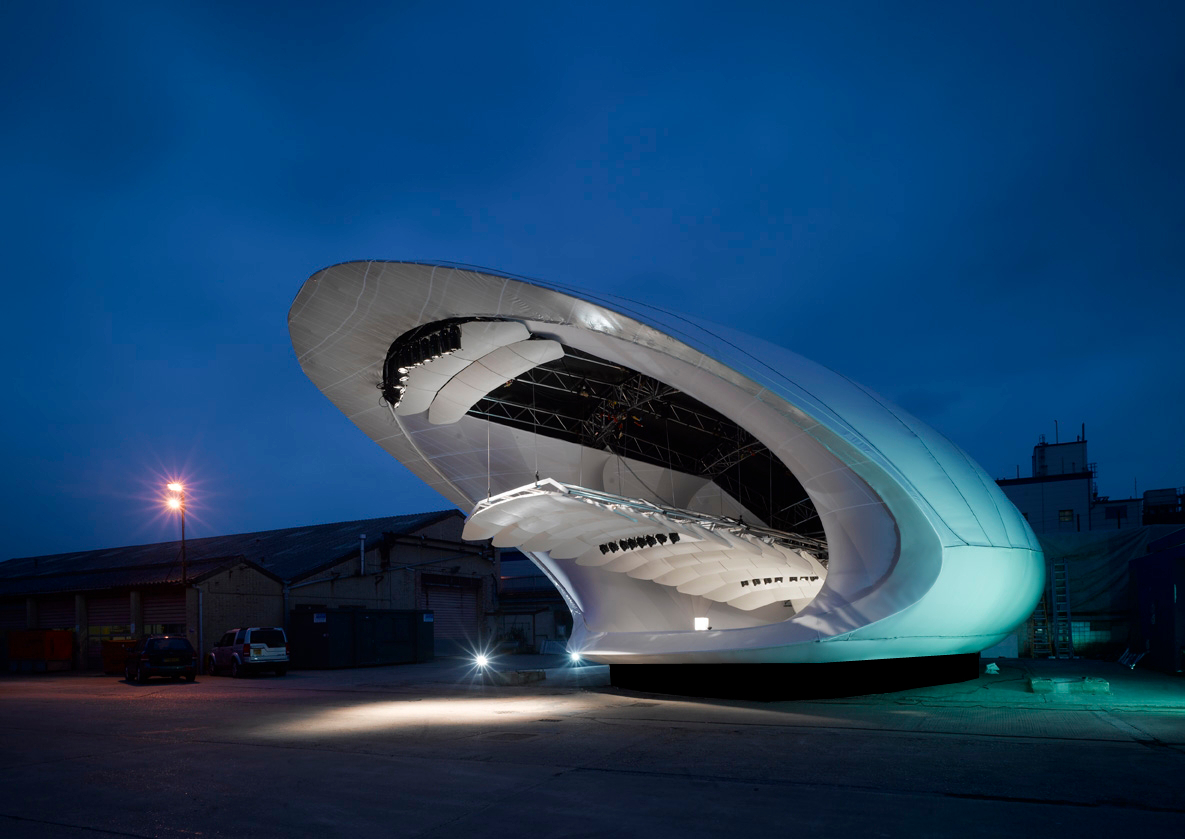 Tuesday 11th June saw Soundforms win an award at the Prague Quadrennial 2019 in the Performance Space Design category. Out of 40 worldwide performance spaces, an international jury comprised of Andrew Filmer, Dorita Hannah and Monica Raya selected the project as one of four to be awarded for its outstanding contribution to performance art.
Soundforms is a mobile acoustic performance shell, designed to bring the indoor quality 'acoustic' of the concert hall platform to the outdoor stage. The acoustics within the Soundforms shell allows musicians to hear themselves, previously unknown in external fabric performance environments. The shell is designed to project the enhanced sound produced from the performers to the audience, generating a clearer, louder and reverberant acoustic.
More information about Soundforms can be found here: www.flanaganlawrence.com/soundforms