Perspective UK Forum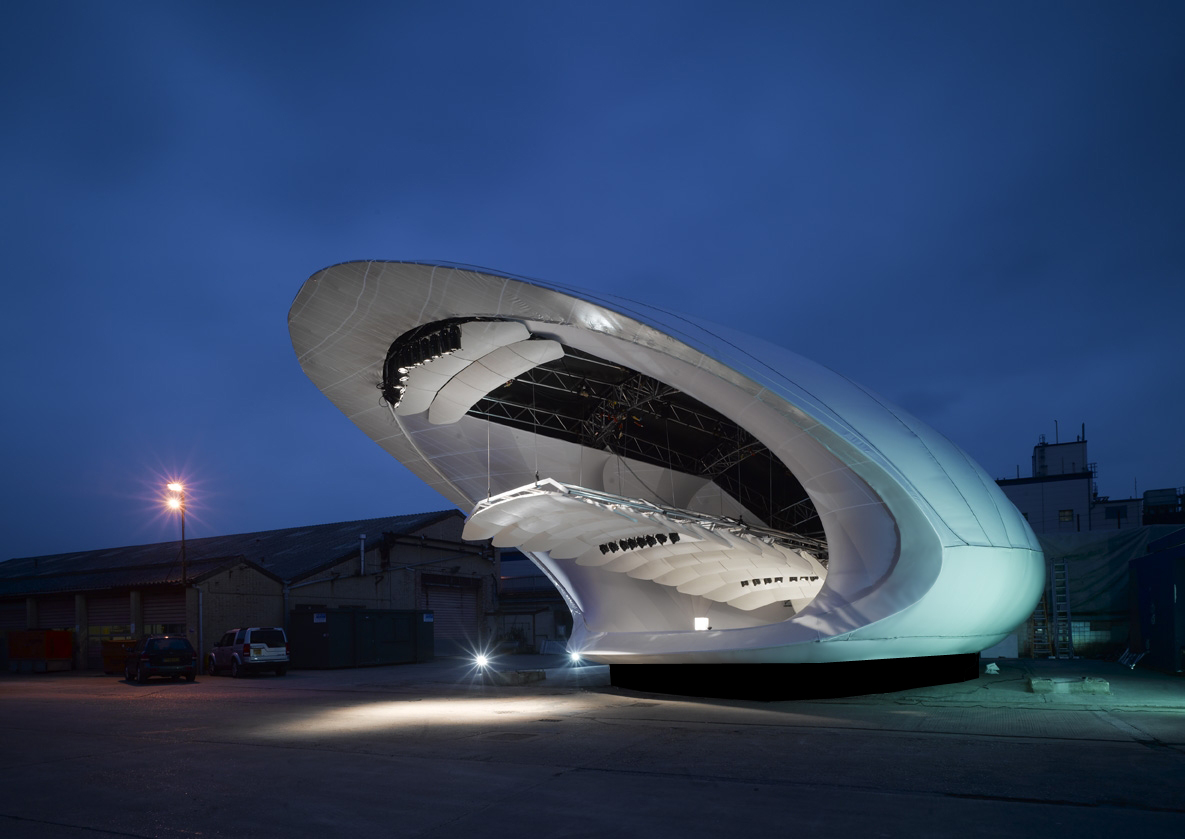 This week Jason Flanagan will be presenting the practice's performing arts and acoustics projects at the Perspective UK Forum, organised by The Plan magazine. An annual event, the Perspective Forum involves an extensive programme of workshops, meetings and presentations, organised around a series of topics relevant to the contemporary architecture industry.
Jason will be presenting on the topic 'Research: Challenging Design Boundaries towards Innovative Architecture, and taking part in a panel discussion afterwards.
Flanagan Lawrence has a strong history of high quality acoustic projects, and the research and innovation required for them. This includes the Soundforms performance shell, a temporary structure designed to provide excellent acoustics in outdoor spaces – a project since adapted for other venues and scales.
The Acoustics Shells project is similar, a re-imagining of the bandstand typology for the Littlehampton seafront. Larger-scale projects include the University of St Andrews Music Centre and Szczecin Summer Theatre. The St Andrews Music Centre has recently started on site, and when complete will provide high-quality acoustic spaces for use by the university and wider community.
More details on the Perspective Forum can be found here.